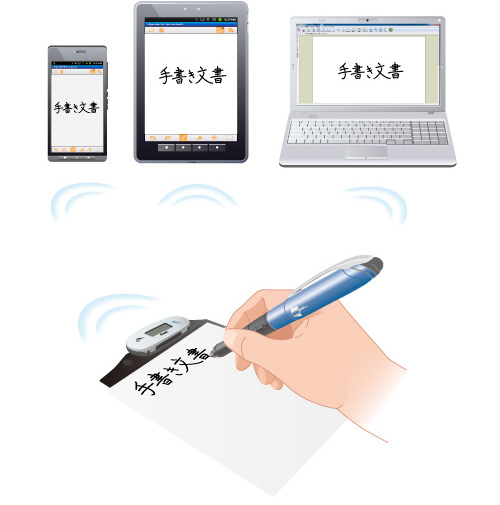 Wireless transmission of handwriting
to your Android smartphone or
Windows tablet PC

The airpenPocket lets you send handwritten notes and more to your Android smartphone, wirelessly—or over a Bluetooth connection to a Mac, Windows PC, or other Android device. And it lets you store what you've written or drawn at a much higher resolution than touch panels.
Post to Evernote, Facebook, or Twitter
with just the touch of a button

TYou can also post your handwritten notes or sketches to Evernote, Facebook, or Twitter as high-resolution graphics.